Headteacher's Welcome
O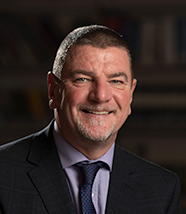 akwood School in Horley is an 11-16 Secondary School of approximately 1500 students and we are a proud and thriving school community. Our aspirational vision is encapsulated by our motto 'Achieving Excellence Together' as we strive to ensure that every individual makes exceptional progress, whatever their strengths and interests. This aspirational approach permeates throughout our work and curricular activities as we prepare students for the modern adult world.
Our academic provision embraces the principles of outstanding learning, through highly effective teaching, building self-esteem and resilience, thereby creating the atmosphere for outstanding achievement and the regular provision of opportunities to celebrate success. Our students' character development, enabling them to understand and be positive and confident citizens in the community, is very important to us. The school is characterised by a happy and safe ethos where respect is the core value of all that we do. Regular communication is maintained with all stakeholders and the community to ensure that they are kept abreast of school developments and successes.
We value people at Oakwood, every person matters to us, and our consistent aim is that every child fulfils their potential. We recognise that each individual child has talent and ability and relish working to develop that to the full.
Whether student, teacher or parent/carer, we understand that communication and working together are vital in order for us to provide the best for our students. The website apps and electronic communication are ways in which we can enrich the information flow, however there is no substitute for contacting a person directly. We warmly encourage you to do this if the website does not provide the information you require.
We are a friendly, outward facing school and you are welcome to visit the school at any time, through mutual arrangement.
Mr S Potten
Headteacher