Options Online Sign up
Please find below instructions on how to register for Options Online:
1. Firstly, you will need to go to the Oakwood School website and navigate to the quick links for students found in the top left corner of the website.

2. Once on the links page, you must select the box named 'Outlook' to access your school email.
3. When selected you will be prompted to enter the time zone ('UTC+0:00 Dublin, Edinburgh, Lisbon, London').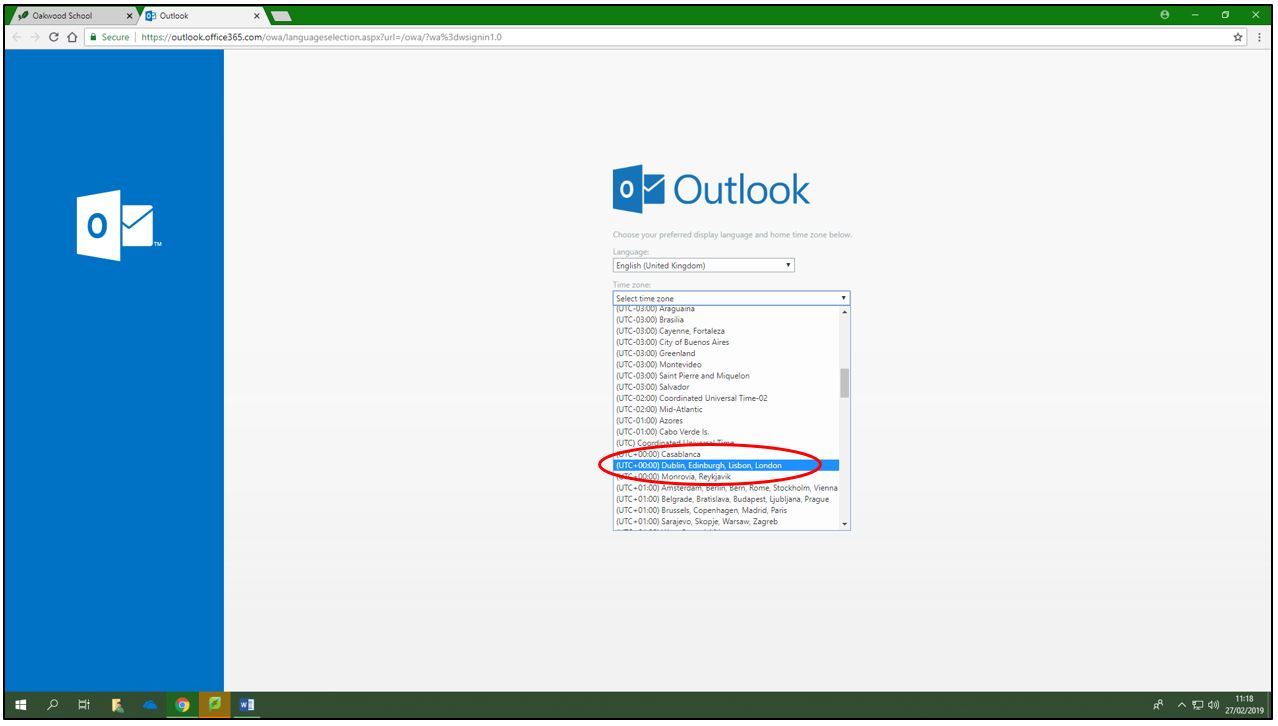 4. You will then be taken to your school email where you will find your invitation to SIMS Student/Options Online. If you do not see this email, please check under the tab labelled 'Other'.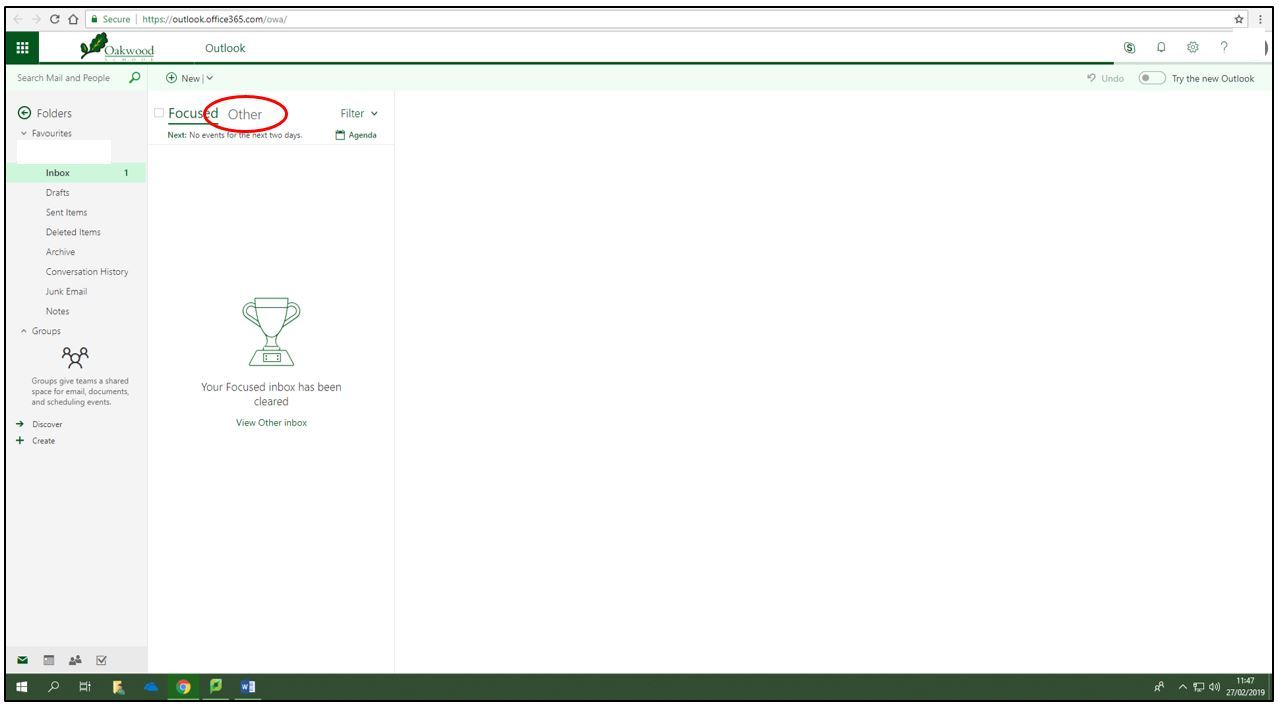 5. Open the email from noreply@sims.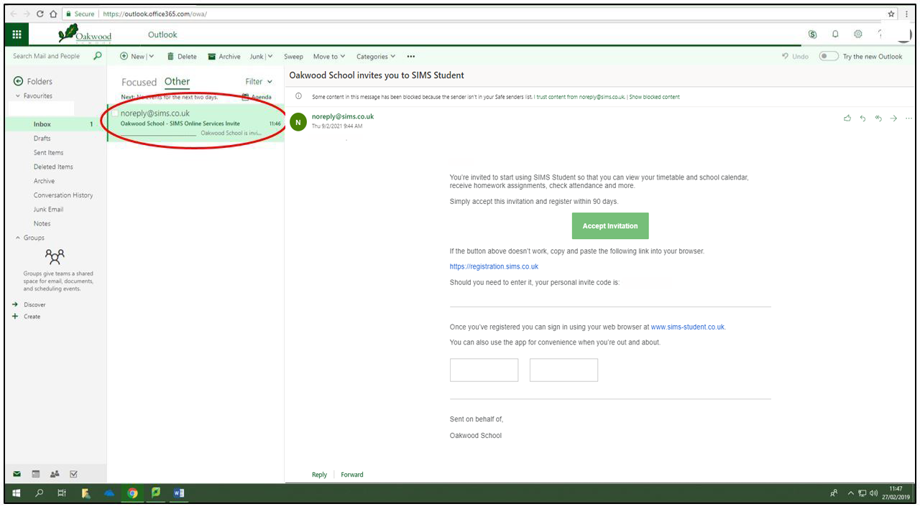 6. Copy the invitation code, then select the 'Accept invitation' option.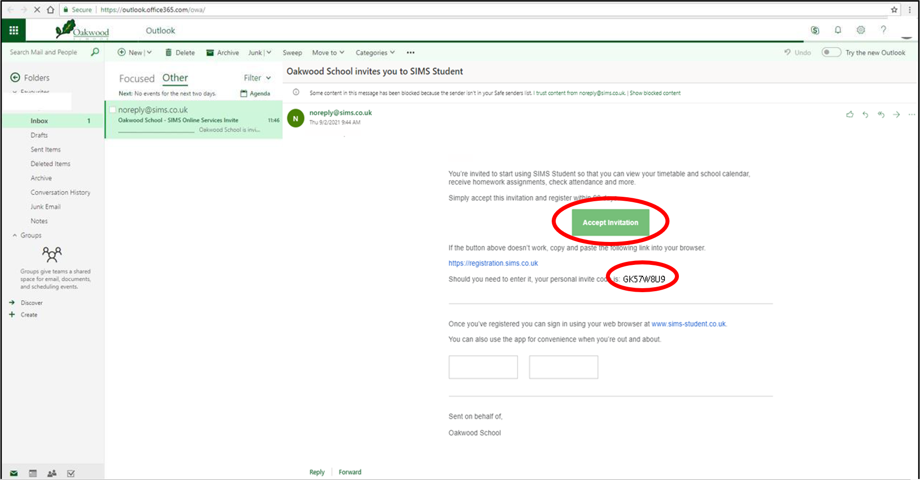 7. You will be taken to a registration page, please click "Register with an external account". You will be prompted to sign in, use the Microsoft/Office 365 option.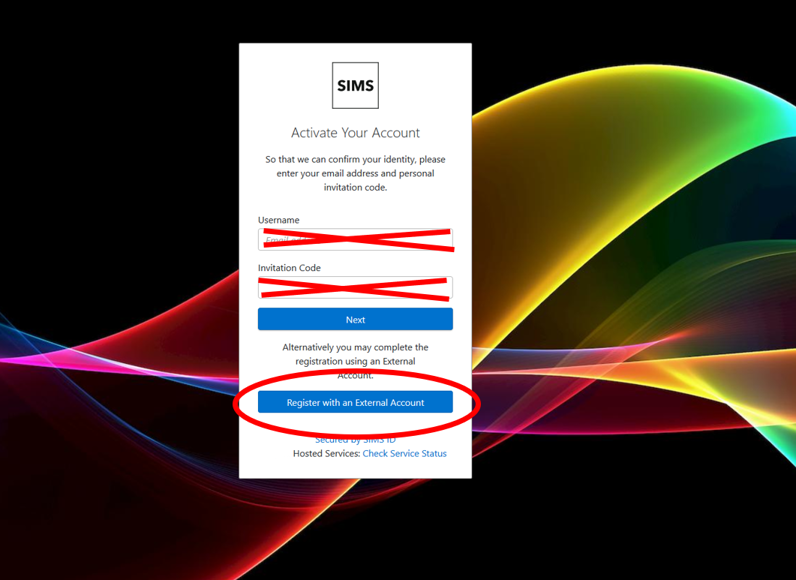 8. Pick the 'username@oakwood.surrey.sch.uk' account (If it asks for you to enter your details the email is your username followed by @oakwood.surrey.sch.uk and your password is your Oakwood school password) and when asked by Microsoft for permission click 'Accept'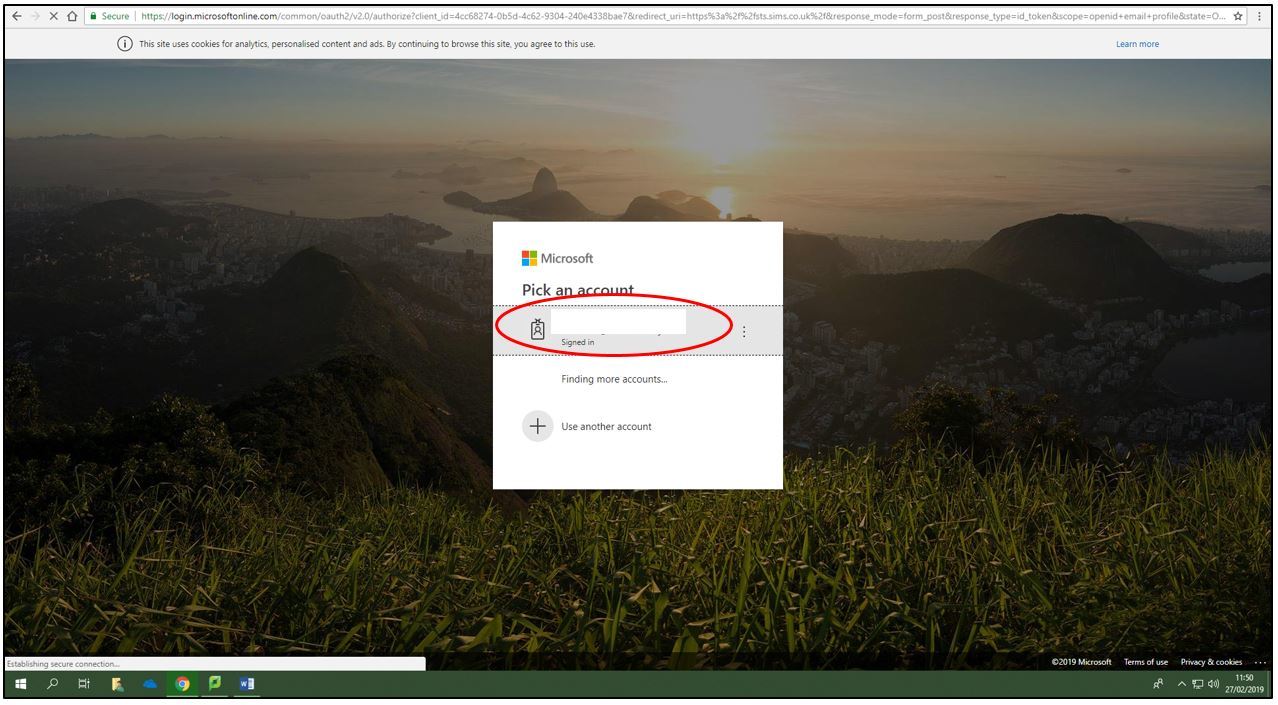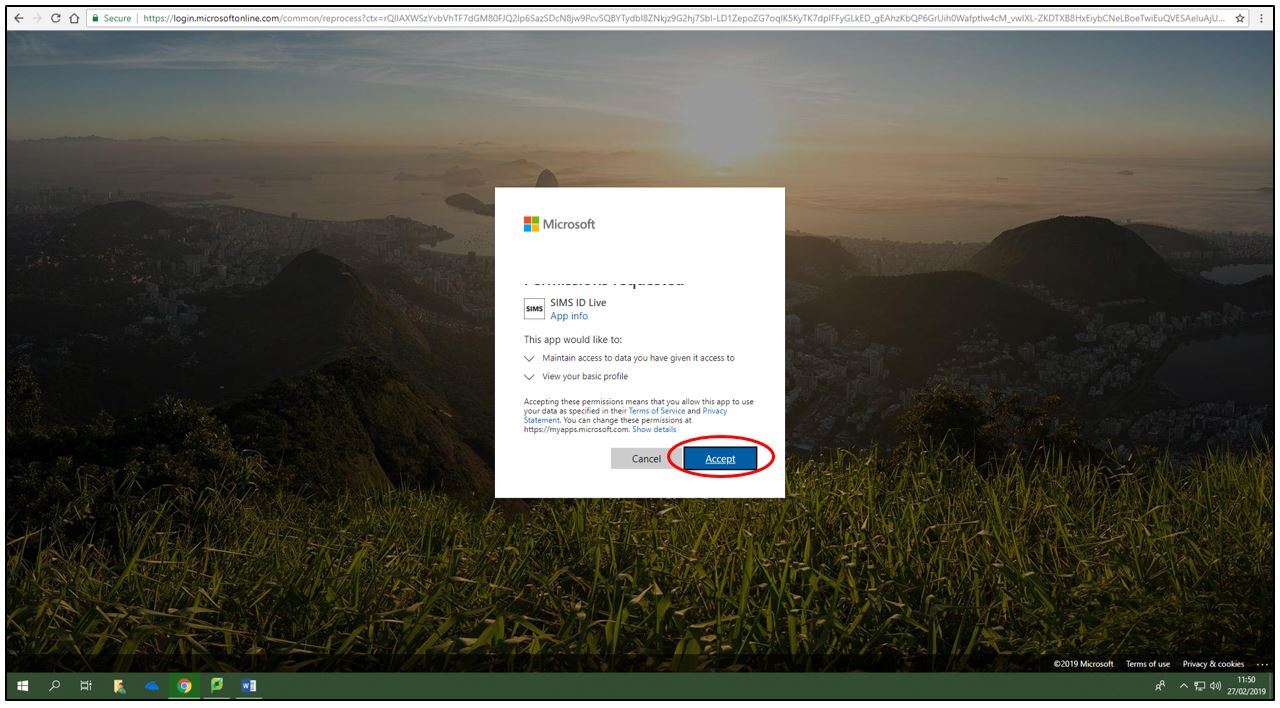 9. On the next page, paste the code into the 'Invitation Code' box and click register.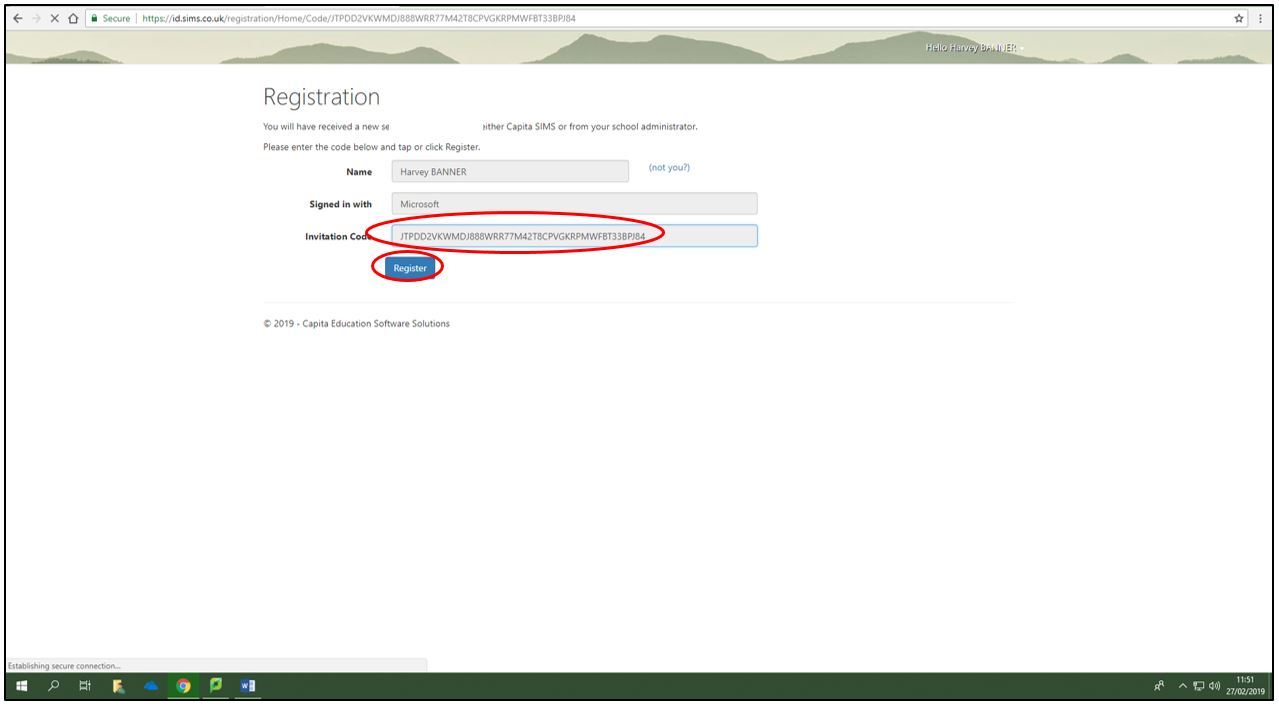 10. Finally, enter your birthdate and click 'Verify'.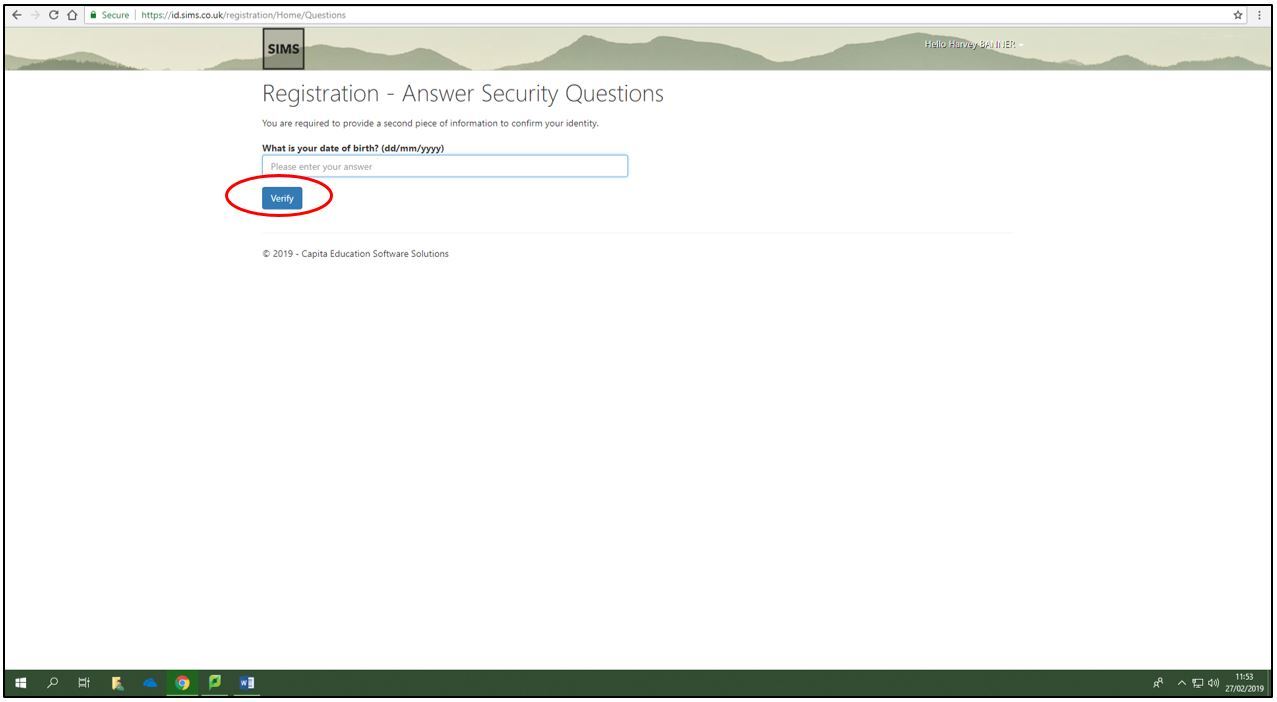 After following these steps you will be registered, ready to make your choices when the options go live.