Remembrance - November 2020
Posted on - Nov 13th
Wednesday 11 November, Remembrance Day at Oakwood School was slightly different to those held in previous years. Oakwood were not able to hold their usual whole school remembrance service on the front playground due to COVID safety restrictions but this did not stop them honouring all those who fought and those that sadly lost their lives defending our country.
Instead the whole school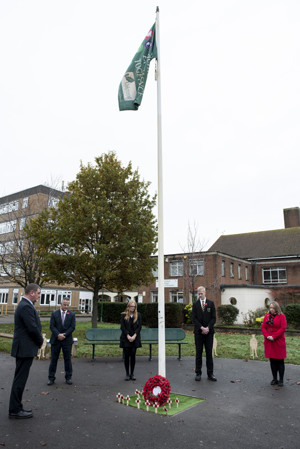 held a classroom based assembly followed by a 2 minute silence at 11am and the Headteacher, along with Senior Staff, Head Boy and Head Girl laid a wreath at the school flagpole by way of tribute.

It was a lovely fitting occasion to remember all those who fought and died in the line of duty.
Mr Potten said "It is only right that the School marks this occasion with the rightful respect, in even these difficult times".